GM Medical – we are local in all of Scandinavia
In Denmark and the rest of Scandinavia, GM Medical represents a wide range of the globally strongest suppliers of medical devices and consumables.
Below you will find an alphabetical list of GM Medical OY partners.
With the menu you can sort the partners by specialty.
Tr0j@nHeSTKMLund18
2022-03-30T15:48:59+02:00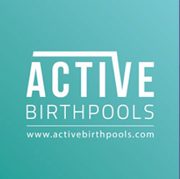 Since 1987, Active Birth Pools has delivered thousands of innovative and functional feeding vessels to hospitals worldwide.
Active Birth Pools uses the patented material Ficore® to create feeding vessels in a physiological and sculpted design that is the absolute best on the market when it comes to comfort, durability, hygiene and functionality.