Butterfly iQ+ ultrasound scanner – A new era of medical imaging
Revolutionary ultramobile multisensor ultrasound scanner from American Butterfly Networks
Butterfly iQ+ ultrasonic scanner uses 9.000 patented micro-sensors that recreate any type of transducer – Linear, Phased or Curved.
Only need one probe
In future, you will only need one probe, regardless of the scanning task.
Butterfly iQ+ is connected to a smartphone, tablet or iPad and thus constitutes the market's most intuitive, flexible and mobile ultrasound scanning system.
Butterfly's app contains as many as 19 presets, which are selected via an intuitive and simple menu.
A full day of scanning
Butterfly iQ+ keeps the whole guard through – and then a little more. It is designed with a built-in battery with wireless charging and offers over two hours of scanning on one charge.
Slim design, solid construction
Butterfly iQ+ 's rugged anodized aluminum body is more than just elegant. It is extremely hardy and durable, thermally efficient and immune to even the toughest bumps.
Click on the pictures to enlarge …
A complete ultrasound system in your pocket.
Price: 2.436 Euro + license, ex vat
(use the code GMMEDICAL to obtain Scandinavian support)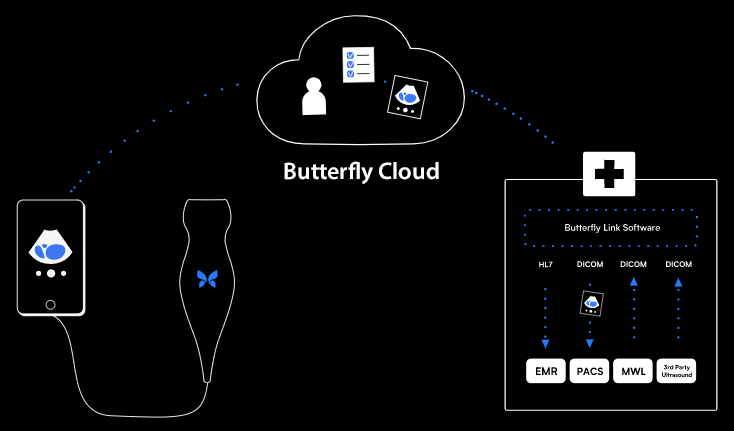 With a Butterfly Enterprise license, you can take photos from the app, extract patient information from your worklist, and send surveys to the secure Butterfly Cloud within seconds. Click on the image to enlarge.