Welcome to GM Medical A/S
GM-Medical A/S was founded in 1987 and was acquired in 2023 by the also Danish company Simonsen & Weel (see the danish press release here), which in 2021 became part of Diploma PLC, an English FTSE listed group within healthcare etc. GM Medical is thus today also part of Diploma PLC, and will eventually be integrated into Simonsen & Weel, but for now will operate independently under the current brand and commercial strategy.
GM-Medical markets medical technology equipment and consumables within the specialties Surgery/Sterile Centers, Diagnostics, Anesthesia/Intensive Care, Prehospital, Simulation, Pediatrics/Neonatology, Obstetrics and Ultrasound.
GM-Medical A/S has subsidiaries in Sweden, Norway and Finland.
Konferens Reproduktiv Hälsa 2023
3.-4. oktober
Karlstad CCC, Tage Erlandergatan 8, 652 20 Karlstad
See more here

DEMC10
2.-3. november
Clarion Hotel & Congress Copenhagen Airport, Ellehammersvej 20, 2770 Kastrup
See more here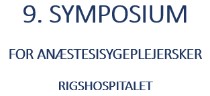 9. Anæstesisymposium
16. november 2023
Rigshospitalet aud. 1, bygn. 44, Inge Lehmannsvej 7, opgang 2
See more here

Finsk Perinatal konference
18.–19. april 2024
Kalastajatorppa, Kalastajatorpantie 1, Helsinki
See more here
FSSD Fagligt Selskab for Sterilcentraler i Danmark
12.-13. juni 2024
Årsmøde, Hindsgavl Slot, Middelfart
More info here as we get closer
Elite supplier to the public sector: